Frequently Asked Questions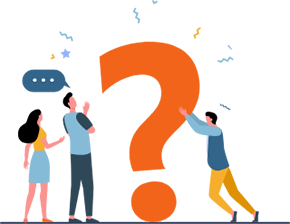 Why RentMyStay?
RentMyStay homes are fully furnished houses which can be rented for flexible duration, be it for a short term or long term. They are best alternatives to hotels and service apartments and our homes should not be confused for hotels or service apartments. Since we rent on do-it yourself model we expect you to maintain the premises and inside the house clean and hand over the flat in the same way we rented you. Reasonable wear and tear is accepted.
How do I report issue or contact support team?
For any issues or support you can : Raise a ticket via our 'RentMyStay Andriod' App or Email us at help@rentmystay.com or You can call us on our support number. Issues raised via App or email are tracked and responded on priority. Always mention your contact number and your available times so we can reach you quicky.
How do I call RentMyStay?
We prefer you reach us by email / Android app for better tracking, however following are the contact numbers: Sales/Bookings: 8722644000 : (10AM - 7PM), Support/Issues: 7204315482 : (10AM - 5PM), Wednesday Holiday! Finance: 9164729897 : (10AM - 5PM), Wednesday Holiday!
What are the amenities and furnitures available in the house?
All our homes comes with following things:

Semi furnished:
Comes with Fan, lights, Geyser, Wardrobes, calling bell as per property pictures.

Fully Furnished:
Bedroom comes with a double bed and wardrobes. The cot is well-furnished with a comfortable mattress, pillows, Bedspread etc...
The Kitchen is equipped with Fridge and basic utensils including Cooker, Vessel, Tawa, Kadai, Kettle, Serving spoons, Small spoons, Fork, Plates, Glasses, Knife, Peeling Knife, Coffee Strainer, Chapathi Roller.
Washroom equipped with Geyser,Bucket, Mug,Toilet Cleaning Brush.
The hall has Sofa/Diwan , TV,Cable connection is provided (tenant should pay for recharge) .

In some places we provide washing machine (shared/dedicated),.
In Studio flat few of these facilites are not provided.
Cable connection is provided with tenant cost of recharge https://tsky.in/Recharge/QuickRecharge
Bedsheets, Pillows, blankets are provided only for flexi-rent stays!
What is not provided in the house?
For any duration booking: Towels, Toiletries, Drinking water cans, housekeeping, extra lenins are not provided. For Long term: All of the above plus lenins, pillows, blankets are not provided
What are the house rules?
There is no house rules as long as you are a good citizen, adhere to the law of the land and respect your neighbours. If there are any specific house rules, it would be covered under the house profile.
what is the minimum stay?
The lock-in period mentioned states the minimum amount of time you are required to stay, which will be discussed with you. The duration that is decided upon will be mentioned in your rental agreement. If you vacate the house before the lock-in period has been completed, ₹10,000 will be charged as penalty.
How does the token amount work?
The token amount must be paid to confirm the booking. Once you have paid the token amount, we won't show the house to any other customers and the place is booked for you. The token amount will be adjusted in your security deposit later. If you end up cancelling your booking, the token amount shall be refunded based on cancellation policy.
What is covered in Rent?
Rent covers your stay at the Flat with all provided amenities.

For Short term: Electricity to be paid as per actual. Gas will charged Rs.1100. If the flat is not left reasonably clean additional Rs.1000 may be charged towards cleaning charges. There are no additional charges.
For Regular Rent: All utilities including cable, electricity, gas, wifi(if any), and maintenance charges has to be additionally paid. You can refer your agreement for more details. The first gas cylinder provided at the time of move-in is charged Rs.1500. If the flat is not left reasonably clean additional Rs.1000 may be charged towards cleaning charges.

Your rent does not cover:
Monthly Water charges. Monthly Electricity Charges. Monthly Cooking Gas charges. Monthly DTH and Internet recurring charges. Basically, any recurring charges for maid, cleaning etc. Any additional furnishing that's not part of the standard package. 'NO FOOD IS INCLUDED IN THE MONTHLY RENT'
Are the rent and deposit negotiable?
NO, Rent and deposit are fixed. Since we exclusively maintain these properties and booking only happen through us you can be assured that rent and deposit will be same if you pay at online or at the property.
What is Move-in/Move-out time?
Booking will be from 12PM to 11.30AM on the last day. Eg : If booking is from 3-June to 15-June, then you can move-in on 12PM on 3rd June and move-out by 11.30AM on 15th June.
For Monthly stays bookings are from the day of booking to one day before the calendar date of next month. Eg: from 12PM on 3rd June to 11.30 AM on 2nd July
What payments must I complete before moving in?
Before you move in, you have to pay the month's rent in advance and the security deposit. These need to be paid 3 days prior to the move-in date. Once this is done, you would be handed over the keys to your new place!
How to book the flat?
Decide in which area you need the flat
Decide if you need the apartment for Short term or Long term
Select the dates and no. of guests.
Check the amount displayed.
Mention your details required for booking such as contact number, address etc.,
Make the payment, the payment gateway is secured and accepts all Indian cards, internet banking, Wallet, UPI etc.,
To book the flat for less than a month stay, full amount needs to be paid and for stays longer than a month 10k booking amount needs to be paid, which will be adjusted with deposit. Full amount needs to be paid before move-in date.
How should I submit my ID proof?
ID proof is mandatory for all the tenants, be it for Short term or Long term, one could upload the ID proof from the booking email sent to your email. This needs to be done to confirm the booking.
How do I collect keys?
Keys will be arranged at the apartment you are moving into. You will be required to provided proofs, sign the move-in form and clear all payments before move-in. If you are making online payments make sure the payments are cleared to avoid delay in move-in. You could reach the team on +91 7204315482: (10AM - 7PM)
How do I move-out?
Our team would co-ordinate your move-out. You could also reach us on +91 7204315482: (10AM - 7PM)
What are the charges incurred during move-out?
A quality check inspection will be done by one of our representatives on the move-out date. The charges incurred will be as follows:
Damages (if any), Painting, cleaning and depreciation charges. Electricity bill and any other utility charges should be cleared before vacating.
How do I get my security deposit back ?
All the refunds happen via bank transfer. You will receive an email 2-5 days before checkout with a link to share your bank details, you share the bank details in that. Alternetively you can also send the bank details to help@rentmystay.com. Refunds will be processed within maximum 4 to 5 working days after move-out.
Theft & Damage policy
Personal Belongings
The tenant shall be responsible for his/her belongings in the scheduled premise. The owner or its representatives shall not be liable for any theft of personal belongings of the tenants.
Home Furnishing
In case of theft/loss and damage of any furnishing or appliance or furniture, all the tenants shall be held responsible & owner or its representative shall have the right to deduct money from security deposit of tenants towards compensation of the loss.
For general maintenance & showing houses to other tenants, RentMyStay's employees or its affiliate partners may keep a copy of the keys of your house. We advise you to keep your valuables locked inside the cupboards & never leave them unattended in open places. We shall not be responsible for any theft or accidental damage to your valuables in case of an untoward incident.
How do I cancel my booking?
You can cancel by emailing us at contact@rentmystay.com. Please refer cancellation policy on refunds.
What are the cancellation fees?
Booking Change or Vacate or cancellation after Move-In
Flexi (Short) term
Booking can be cancelled anytime with 7 days notice period.
Current month rent wont be refundable incase of early checkout.
In case of change in rent due to market conditions 1 month notice shall be provided
In case of short term extension rent as per the website price shall be charged
For more details refer the agreement

Regular (Long) term
1 month formal notice via email(contact@rentmystay.com) should be provided. Verbal/notice on call wont be accepted.
Deposit is refundable after the completion of lock-in period subject to payment of rent for the duration of Stay.
In case of early checkout rent for entire duration shall be deducted and balance amount will be refunded.
Renovation charges will be deducted even if flat is not painted. You can raise ticket for painting flat or any issue with paint within 15 days of move-in.
Latest or highest rent paid during the period will deducted towards renovation.
For more details refer the agreement


When to pay the rent?
Payment Terms:
Before move-in: Deposit + First month rent, our rentals are Pay and Use Model.
Every month: Recurring monthly rentals and any other charges to be paid before due date of each month. You could pay the rent by cash, using our portal(Card/Wallet/UPI) OR via online transfer via NEFT/IMPS to below account:
A/C holder Name: BrightPath
A/C no: 64140859192
IFSC Code: SBIN0016213
Bank: State Bank of India
For all online transfers please email the screenshot to contact@rentmystay.com
Late payment charges:
After 5th day: INR 500 for every day of delay thereafter.
How to Pay my rent/dues?
You can know and pay your rent/dues by logging into your dashboard. You could pay via Debit/Credit card, UPI or via Net Banking and upload the transaction/UTR Number.
Please click below for a small Video tutorial to help you further.//www.youtube.com/watch?v=9G5ZjVB9yKA
What is the due date for Reular Rent Payment?
By default rent due date is the move-in date as mentioned in your agreement ie., if you moved to the flat on 24th June, you need to pay the rent by 24th of each month. We provide additional 5 days grace period to pay the rent till which no late payment charges are applicable ie., you can pay the rent on or before 29th of each month in this example. If you paying after due date additional late payment charges will be applicable.
In case if you wish to change the due date to 1st of the month to match with your other commitments the same can be done. In such a case if you move-in date is on 24-June, you can pay the pro-rated rent from 24th to 30th and from next month your due date shall be changed to 1st of each month. Subsequently rent can be paid on or before 5th of the month (with 5 day grace period), in this example.
How to extend the stay
We welcome extended stays! Kindly drop an email to help@rentmystay.com requesting for booking extensions. Extension is subject to availability. We request you to book as long as you are sure since we can't guarantee the same flat or availability for extension. Upon confirmation of extension Rs.10000 will be blocked for the same from the deposit as a booking amount. The booking amount is non-refundable if the extension is cancelled as we stop taking any future booking for the flat post your extension.

Extension for Short term booking:
If the stay is extended for couple of days an additional 100 Rs per day would be charged.
For more than a month there are no additional charges.
Payment towards extension has to be made before the extension Start date.
Do I need to pay maintanance charges?
For short term maintenance charge is included in the rent.
For long term additional maintainance charges should be paid along with the rent. You can refer your agreement for more details.
How many days are covered in one month booking?
For Monthly stays bookings are from the date of booking to one day before the calendar date of next month. Eg: from 12PM on 3rd June to 11.30 AM on 2nd July
How do I go about late night bookings?
Our customer care is available between 10AM and 7PM, If you need to move-in beyond the metioned time you need to collect the keys before. Our team will not be reachable after office hours.
Can I shift across RentMyStay homes? What are the Movement Charges?
One of the benefit of staying with RentMyStay is the flexibility to move across our network of homes. The difference in rent/deposit between the homes will be adjusted, and if the new home has higher rent/deposit, tenant has to pay the difference. During movement the flat will not be painted but all required maintenance check and cleaning of the flat will be performed for the new flat. Any repairs or maintenance for the fixtures will be performed.
A nominal movement fee is charged:
If moving from 1RK/Studio/Room -> Any other flat: Rs.3000
If moving from 1BHK -> Any other flat : Rs. 5000
If moving from 2BHk -> Any other flat : Rs. 8000
Rentmystay Vs COVID-19
RentMyStay is one of the fastest growing rental management company and is now ready to assist you with any COVID-19. We all assure your safety with us. We're taking all possible steps to limit the spread of coronavirus.
Should I have to pay any additional Brokerage or Maintenance charges?
RentMyStay does not take any brokerage charges and rent includes the maintenance charges unless mentioned explicitly.
Are there any other charges than those mentioned in the Dashboard or Agreement?
All charges are clearly mentioned in the agreement and dashboard. We do not charge anything apart from the charges mentioned in the agreement.
Minimum stay duration?
Depending on your needs, the length of your stay might range from weeks to months. Long term stays must have a minimum locking duration of three months, whereas short stays have no locking period.
What is the duration of the lock in period? [Short Term/Long Term]
Long Term: As per RentMyStay agreement, 3 months will be the agreement lock in long term period. You can provide notice after the 3 months lock-in period.
Short Term: No lock-in period. You can stay for as long as you have booked.
How to schedule a visit?
On the website, there is an option to schedule a visit. You must fill all essential information and schedule a visit at your convenience. For further assistance, you  can also contact the sales person.
What are the Site Visit Timings?
From 8 a.m. to 8 p.m., you can plan a visit utilising the property's schedule visit option. We may also offer a video tour of the property if necessary. On a case-by-case basis, you can also request a site visit outside of these hours. You are welcome to contact us about it.
How do I cancel or reschedule my house visit?
There will be no cancellations required, however feel free to reschedule as per your convenient time.
I want to know more about the property.
We transparently display all information you need to know about the property on our site, and you may contact the salesperson for further information.
Is flat pet friendly?
Please check specifically before booking the property if pets are allowed.
Is there a lift at the properties?
It is dependent on the properties.
Is there a balcony on this property?
Because each property is unique, some buildings will have balconies while others will not; this will be included in the description and amenities.
Is Wi-Fi available in this property?
Our properties do not have any WIFI connection; customer should arrange their own Wi-Fi facility. We do have tie up with some vendors and can help you take the connections from them. You are also free to select your own vendor.
Do you have a power backup system at your properties?
It is dependent on the properties.
Are the flat couples friendly?
Yes, RentMyStay provides couple friendly flats based on terms. If you are using it for legitimate reasons, we allow it. We collect ID proof of all occupied tenants for security reasons.
Can I book the flat for Bachelors?
Yes, bachelor flats are available for rent.
How accurate are the property images?
We acquire pictures of the complete house while onboarding a property on our site from the owner in order to correctly portray its characteristics. The same information is available on our website/app. It's possible that there may be slight change in the furniture, you can confirm the same before booking.
Can I choose house amenities?
In fully furnished houses, we offer a standard package of amenities along with furniture. These amenities are for all tenants living in the house.
Do all houses have parking?
It is dependent on the properties.
How can I find the list of amenities?
On our site, we clearly present all of the information you need to know about the property. The description is displayed on the property page.
Can you provide additional information about the nearby bus station, grocery stores, and other facilities?
We display the property's location on Google Maps so you can learn more about the neighbourhood and nearby amenities.
What is my rent cycle? How do I change my rent cycle?
Rent cycle will start from your check in date, you can change the rent cycle from 1st to 1st of every month as well.
What other expenses do I incur other than rent?
Bills for gas, television, drinking water, and electricity.
Does the rent include Gas bill and Electricity bill?
The customer is responsible for all utility payments such as drinking water, gas, and electricity bill.
How do I get my deposit refund?
You will get the refund in split up mail, you need to update your bank details so for the same bank details within 3 to 4 working days refund processes will be done.
How do I extend my agreement term?
For further extension you can mail to contact@rentmystay.com mail and confirm the same.
What is the duration of the Agreement for the Long Term?
The long term agreement will have a 11 months duration.
I want to vacate early, what is the procedure?
If you wish to vacate email us at contact@rentmystay.com, all deductions will be as per the agreement terms.
Can I convert my Short stay to Long stay or vice versa?
Yes, you may change a short-term booking to a Long term booking by contacting the sales team. The new rentals will take effect only when all payments have been made and the term is changed in the agreement.
Can I stay beyond my checkout time?
RentMyStay standard Check-In / Check Out time is 12pm-11.30am so in case if the customer wants to checkout late then extra charges will be applicable.
Can I vacate the flat immediately without providing notice?
A mandatory notice should be issued in accordance with the terms and conditions of the agreement.
What is the notice period for vacating the property? [Short term/Long term]
As per RentMyStay agreement, 1 month prior written notice should be given for long term.
I am staying for long term, can I extend for just a few days more?
Yes you can extend the stay for whatever dates you want.
How safe is RentMyStay?
RentMyStay properties are located all across Bangalore and the all the locations are safe. We take safety related concerns very seriously and ensure our tenants have a seamless stay throughout their tenure.
Unable to contact property manager
There is a chat option available. Also, you'll be able to get a different phone number.
I need owner pan Details, how do I get that?
Once all payments are cleared and agreement is signed then you can request the owner's pan card details through mail.